Edits – Worth Reading:
Marine Le Pen Steps Down from National Front – Fairfax Media : Figurehead politics is not obviously a new topic. Hitler did it. Marcos did it (in the Philippines). And many others before that. However, will her gamble of stepping away from a party and running her own course actually kill her chances or be the most genius move of the entire campaign?
Hans Speaks to Dr Carolien Van Ham: The Daily : I spoke to Dr Carolien Van Ham of UNSW about this exact topic. Worth listening to – but then again, I'm biased.
Image 1: Macron wins the first place in the first round of the 2017 Presidential Election. His rise has split social media and the French vote, as you will see below. (Image Credit: MIddle East Eye)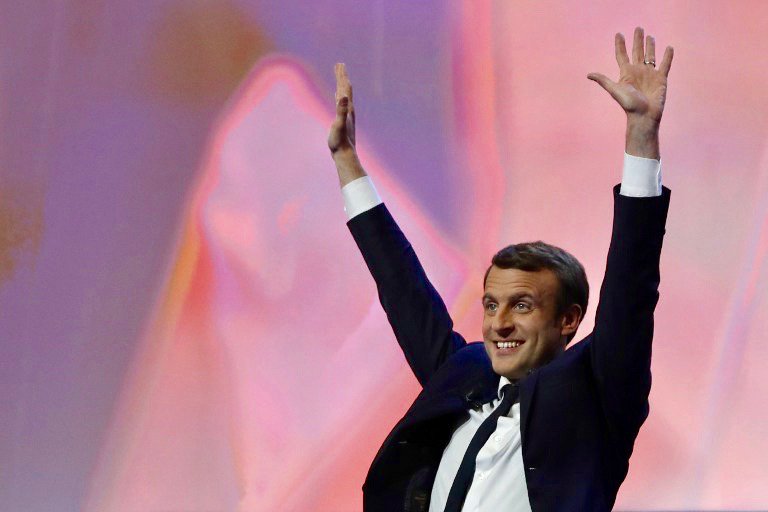 Image 2: The projected results (as of 8:15am Sydney time). As you can tell, the split between the top four candidates is so close – but there are enough votes now, according to Ipsos and France 24 to project Macron and Le Pen moving through to the final round. It marks it right in line with exit poll results – and if they're right officially, it means that an unconventional president will emerge. As George Eaton calls it, "a new political era". (Image Credit: Ipsos France)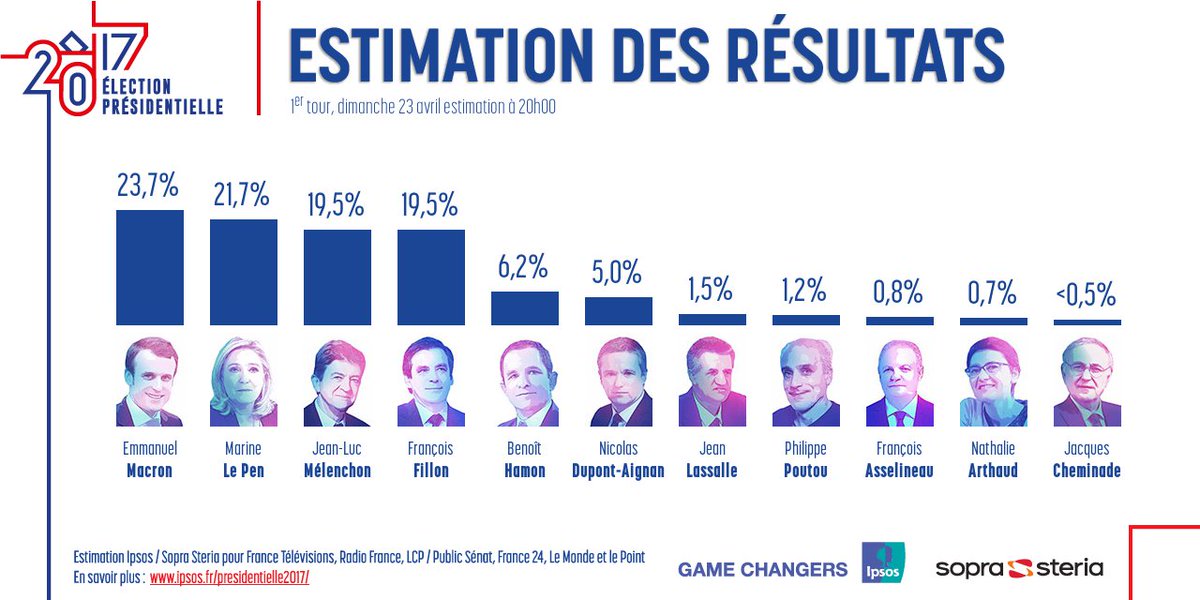 Image 3: This picture from a first time voter just shows the immense scope and challenge of the French political landscape. How would you feel having to soak in the messages of 11 major candidates? (Image Credit: Linda Hervieux via Twitter)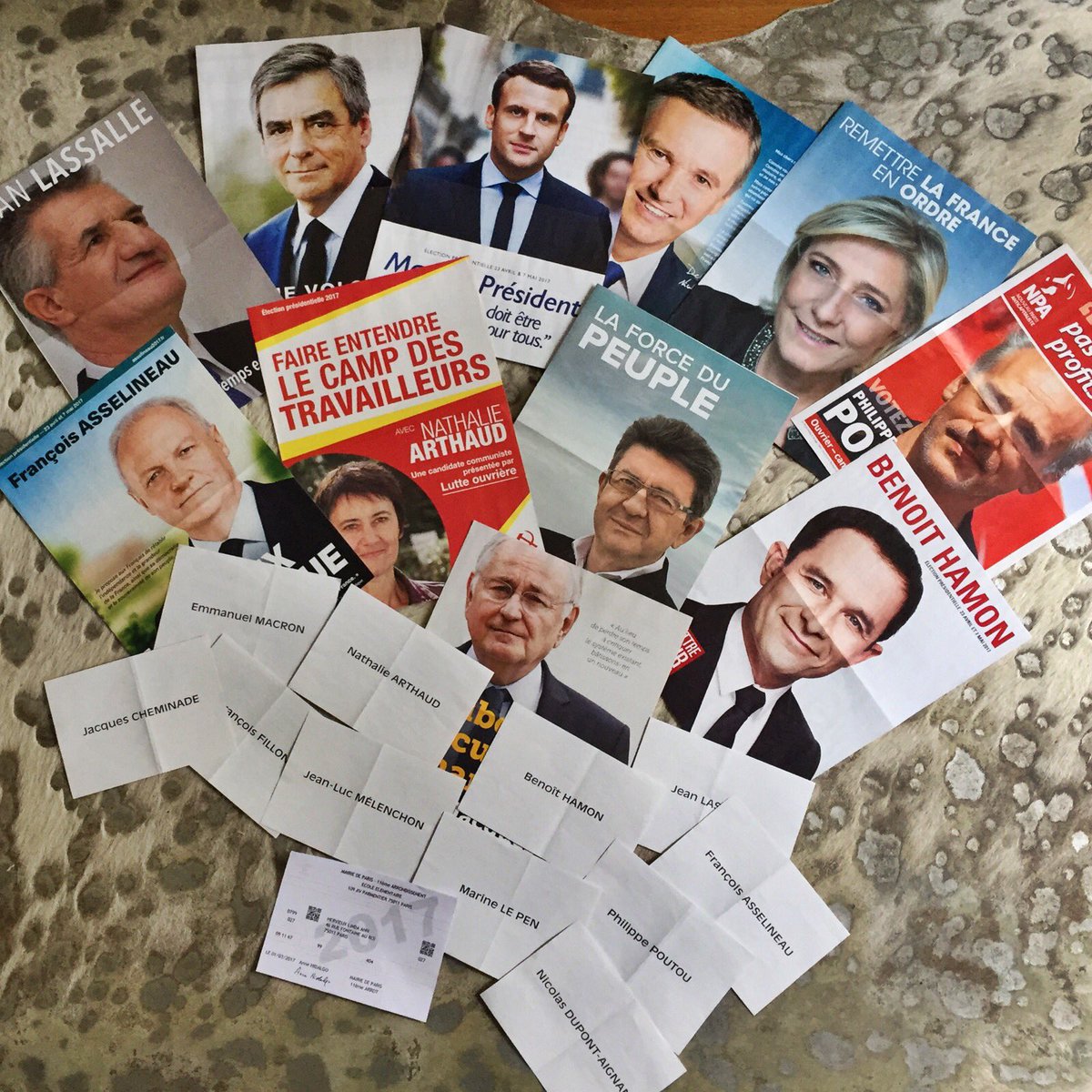 Image 4: Simply titled "A vote". Le Pen casts her vote – I sure hope it's for herself. (Image Credit: @MLP_officiel via Twitter)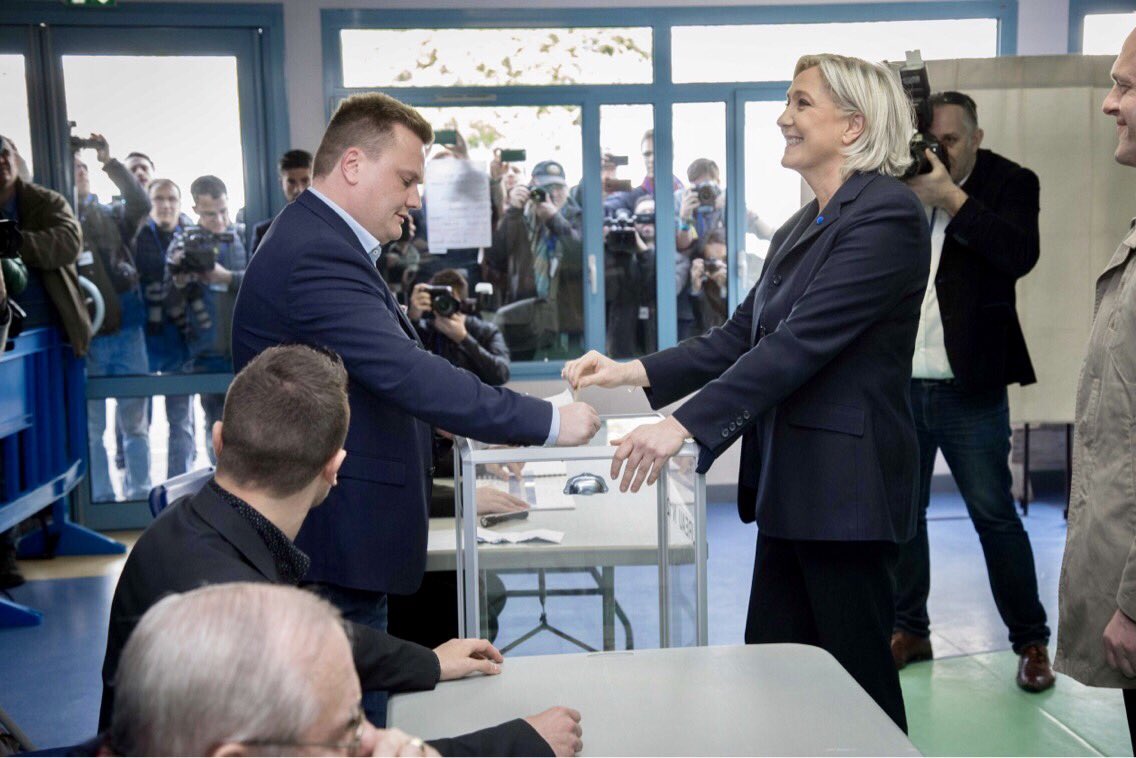 Finally, I recommend the following Twitter chain: https://twitter.com/i/moments/855774773879681024 
This chain details Sophie Pedder's views on the French Election and the particular landscape in 2017. Sophie is the Economist's Paris Bureau Chief and has written excellent work throughout the campaign. Macron has qualified and defied all rules of political rise. Le Pen is as unconventional as they get anyway – and she has made it to Round Two.
I leave it to you to judge what will happen in Round Two. Which is next weekend by the way. Yay?
-Hans